Storage and transportation of transmissions is not as easy as it looks. Care must be taken to ensure a stored transmission and torque converter are stable so as not to fall out and injure personnel (or be damaged themselves). Shipping a transmission with the torque converter requires immobilization of the latter to avoid excessive movement from damaging the shipment. The solution for professional shops and dealers is to use a purpose-built torque converter bracket.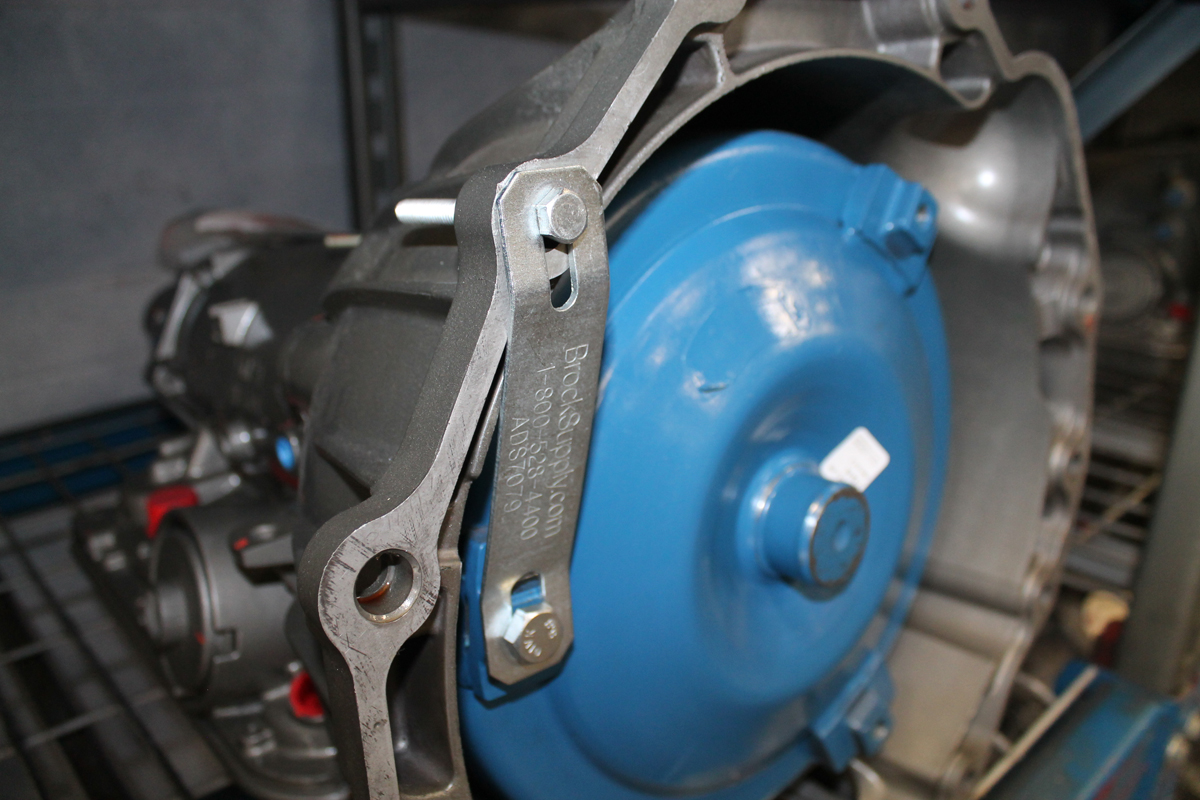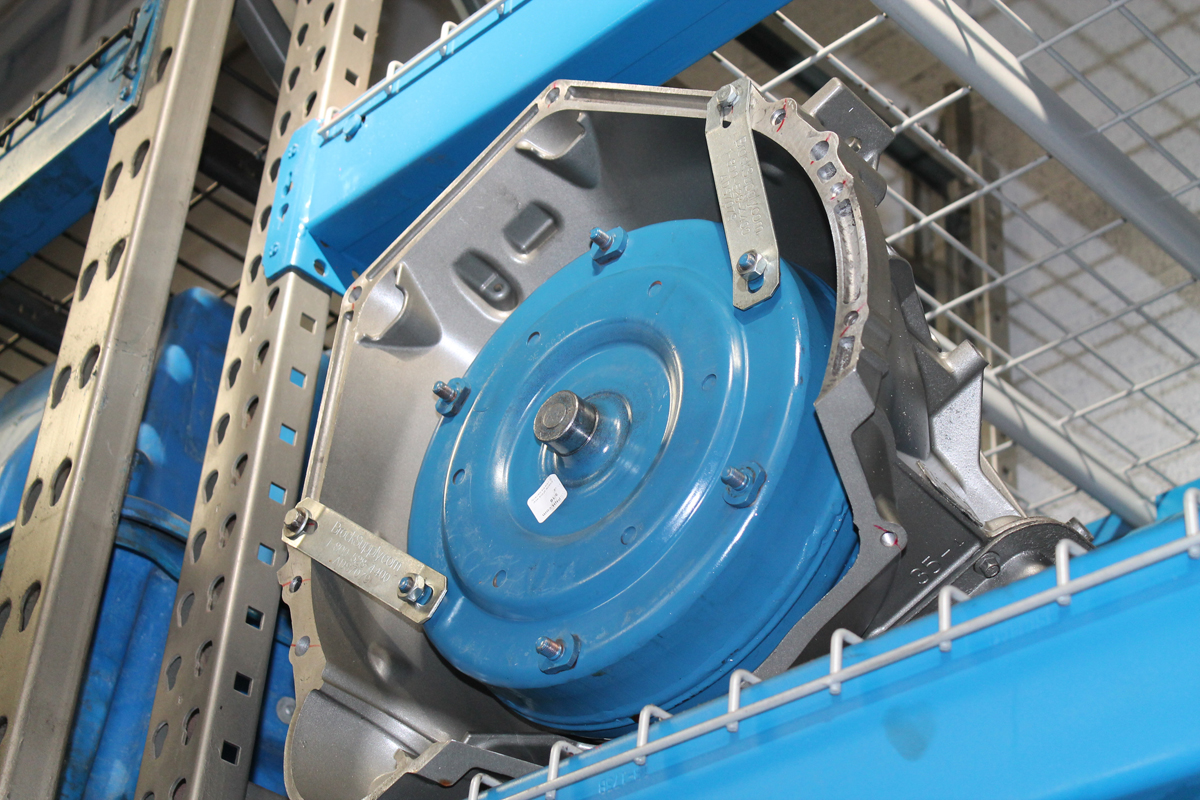 The ADS7079 adjustable bracket in both single and dual application
Brock Supply is a leading provider of purpose-built, professional-grade torque converter brackets. Our brackets are specifically engineered for the task and also made to help the transmission rebuilders and dealers convey an image of reliability and professionalism. We also save shops a significant amount of money by providing free shipping for bracket orders; the weight of these items often inflates the final "out the door" price of most competitors.
Brock Supply brackets are galvanized to prevent rust and retain a clean look. This helps maximize re-usability. We offer standard, adjustable, and short adjustable brackets – three types to handle a wide spectrum of needs.
The standard bracket (ADS7076) is accompanied by a matching 3" carriage bolt and nut. The bolt seats into a slotted port to allow fast, easy installation with only one tool. This is the simplest and fastest option.
Our adjustable bracket (ADS7079) is a premium option, not only holding the converter into the bell housing but also holding the converter up as well. The bracket is thin enough to allow the user to manage the bracket into the best position while tightening the bolts. This maximizes immobilization which reduces damage to the front pump during shipping. These come with a 3" hex-head bolt for additional torque control and a flange nut to reduce the need for washers. The bolt and/or nut used for affixing the other end to the converter is provided by the installer
The short adjustable bracket (ADS7069) has the same bolt/nut setup and is designed for applications that need less distance from the bell housing edge to retain the converter.
Brock Supply offers all three bracket types in boxes of 50 brackets with accompanying bolts and nuts.