While just a kid, Jerry Brock started working in the early 1950's for his dad's auto dismantling business here in Tempe, Arizona. He later started his own auto parts business, Brock's Auto Wreckers, then later incorporated and eventually became Brock Supply.
Due to Jerry's past experience and knowledge of the auto parts industry, he implemented a telephone communications network known as the "Hot Line" in 1966 with his own company and a handful of other auto parts businesses as members of the line. At one time there were 150 auto parts recycling companies in Arizona, California, Colorado, Kansas, Nevada, New Mexico, Oklahoma, Texas, and Utah on the "Hot Line."
Soon after the "Hot Line" was started, Jerry expanded the business by selling supplies to members and then sending published sales pamphlets, flyers and eventually catalogs to the automotive industry throughout the United States, Canada and other foreign countries. The company catalog is an integral part of the business and is distributed to thousands in the industry. With the advent of the internet, Brock Supply is now able to offer an online catalog to provide up to the minute information on all products carried.
Visit our
In the Press
page for articles and videos about Brock.
---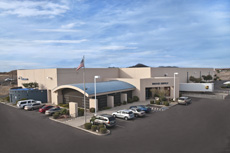 Tempe, AZ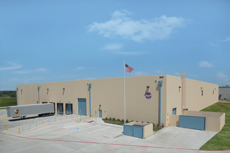 Terrell, TX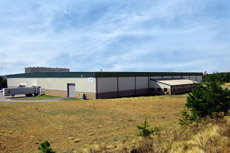 Danville, VA
Family owned and operated since 1960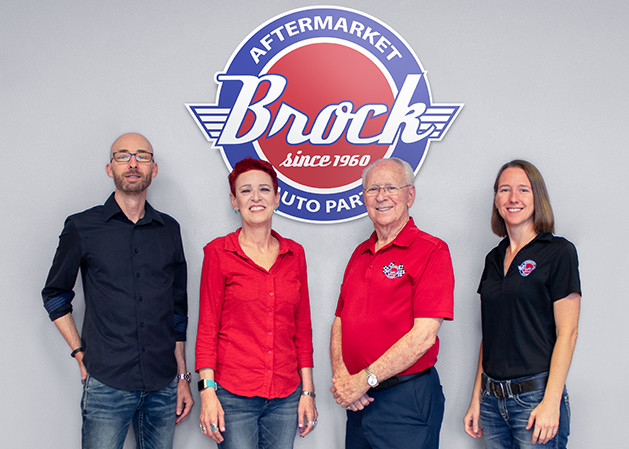 L to R: Brian Brock, Alex Vogel, Jerry Brock, Kirsten Lundell
---