Brock Supply offers FREE Same-Day Shipping on orders $50+.
Getting your order to you is a major focus for us. That's why we've made outstanding order fulfillment a core discipline. We continually upgrade our equipment, systems, and processes to create an industry-leading service level. Our fulfillment capability is so strong it's like having an expert distribution company inside Brock Supply.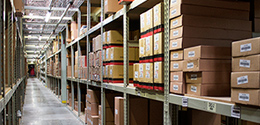 We operate three large distribution centers - in Arizona, Texas, and Virginia - each capable of servicing a high volume of orders. These shipping centers are strategically sited to maximize access to major carrier networks. Each facility boasts state-of-the-art inventory management and routing systems.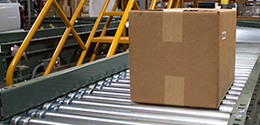 Our entire in-house system is configured to streamline time-to-ship. We analyze and closely manage the span between when an order is committed and when we hand it to the carrier to eliminate time. Stocking, picking, packing, routing, and handling processes are focused on maintaining accuracy and maximizing speed.
The result is an outstanding parts delivery partner for your business, and another way Brock Supply is your Advantage in Automotive.
How Fast Does Brock Supply Ship?

Watch how fast an order is prepared and sent out of any of our three national distribution centers.